News & Announcements
NEW!!  Our office will close today from 12:30-2:00pm, for a staff meeting
Greensboro Pediatrician Families,
We now have Flu shots available.

We have a Flu vaccine clinic scheduled for Monday, September 19 (for children 3 and younger) AND Thursday, September 22 (for all patients).
Please call 336-299-3183, to schedule your Flu vaccine appointment.
We will update the schedule of Flu clinics, on social media, for your convenience.
Sincerely,
Greensboro Pediatricians
Our office will be closed Monday September 5, 2022 in observance of Labor Day
Aug 9, 2022

Greensboro Pediatricians Families,
Thank you for choosing Greensboro Pediatricians as your child/children's medical home. Starting tomorrow, August 9, 2022, our waiting room will be open.
Please remember: for the safety of your family and the families around you, masks are still required in the waiting room and for the duration of your visit. We ask that you properly wear your masks/face coverings over your nose and your mouth. If you have been exposed to COVID-19 or have a diagnosis of COVID-19 please remain in your car until your room is ready. You will continue to receive text messages from our office. Be sure to follow prompts accordingly.
We ask that you please continue to arrive on time to your scheduled appointment. We want to ensure we give the utmost care to your family, as we would ours.
Sincerely,
Greensboro Pediatricians
**UPCOMING**Good Morning Greensboro Pediatrician Families,
Our phone and internet service will be out of service beginning 6pm on Tuesday, July 19, 2022, due to system maintenance.
Phone and internet access will resume by 8am Wednesday, July 20, 2022.
During this time, please call our After-Hours service at (336)-659-5861 if you need to speak to a triage nurse.
You can also click on this link to leave a message for a nurse for a call back:
https://pss-prntriage.keonahealth.com/selfservicescheduling?practice=32352
We apologize for the inconvenience.
Thank you for your understanding,
Greensboro Pediatricians
Patient Self Service – Keona Health
May 16, 2022
Please click this link (Billing & Statements Letter to Families) to read our latest letter to families regarding Billing & Statements.
February 18, 2022
The FDA has issued a recall of certain Similac, Alimentum, and EleCare powdered formula products. Please go to similacrecall.com and enter the lot number on the can to see if your product is effected. Please also see the link below for information from the FDA regarding this recall.
https://www.fda.gov/news-events/press-announcements/fda-warns-consumers-not-use-certain-powdered-infant-formula-produced-abbott-nutritions-facility
October 25, 2021
To Our Greensboro Pediatrician Families, 
Thank you for your understanding and consideration during our transition of electronic medical records systems. We continue to strive to provide excellent patient care and meet patient needs during this process. Currently, patient account(s) are not reflecting up-to-date account balances since Go-Live, September 27, 2021. Please be assured that all payments received will be applied to patient accounts appropriately and balances updated. 
Thank you again for your kindness and understanding. We are here to serve you and your children.
Greensboro Pediatrician's phone lines will be closed September 6th for Labor Day, however our after hours service will be available for any medical questions and can make an urgent appointment if necessary. We hope you all enjoy the holiday weekend.
August 28th
Due to unforeseen circumstances our After Hours Service will be handling all our calls this Saturday August 28th. We will be operating at our normal business hours of 8am-12pm for sick visits, the only difference is if you need to schedule an appointment for Saturday call our main office line at 336-299-3183 and select option 2 to speak with our After Hours Service. We apologize for any inconvenience this might cause.
August 5, 2021
We are currently experiencing intermittent phone issues, we have reached out to our phone provider and working to get this fixed as quickly as possible. We apologize for any inconvenience this might cause.
June 12, 2021
NC Medicaid Management launches July 1, 2021.
Open enrollment is closed. If you did not enroll in a health plan, you were auto-enrolled. PHPs were required to distribute welcome packets and ID cards to all beneficiaries by June 12, 2021. There will be no lapse in coverage upon launching on July 1
st
.Greensboro Pediatricians will continue to accept Medicaid and NC Health Choice plans. We will be accepting the following Medicaid Management plans: NC Medicaid Direct, Wellcare, UnitedHealthcare Community Plan, HealthyBlue, AmeriHealth Caritas, and Carolina Complete Health.
All health plans offer the same basic benefits and services
,
https://ncmedicaidplans.gov/learn/benefits-and-services
.Health plans may also offer added services. To view plans please visit
https://ncmedicaidplans.gov/find/viewhealthplans
.
If you would like to change your prepaid health plan please visit the NC Medicaid Enrollment Broker website at ncmedicaidplans.gov or call the Enrollment Broker at 833-870-5500.
As of
July 1st, 2021
, it is imperative that you bring your new insurance card to your next appointment. If your child was not eligible to enroll in a prepaid health plan and stayed on Medicaid Direct; please make our office is aware and bring a copy of the latest insurance card to your next appointment.
June 3, 2021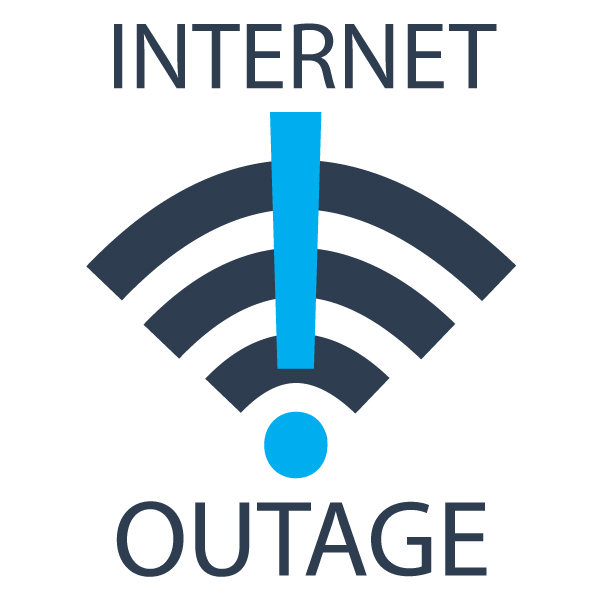 Our phones are back up and working but unfortunately we are still experiencing issues with our internet. Please know that this limits some of our functions (such a payments, emails, etc) and we are working with our vendor to get this corrected. Thank you.
June 2, 2021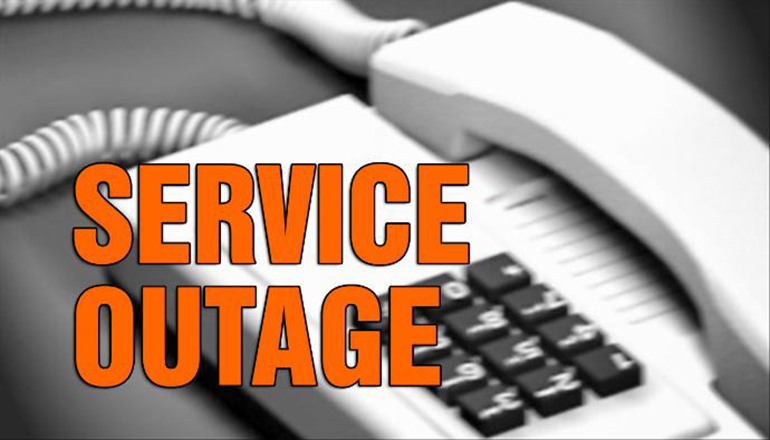 Dear Patients & Families,
Greensboro Pediatricians is currently experiencing service outage with our phones & internet. We are working with our vendor to try and get this restored quickly. Until we can get them restored, our after hours service is available for urgent medical questions by calling 336-659-5861. We appreciate your understanding as we work thru these technical difficulties.
Thank you,
Greensboro Pediatricians
We apologize as of 4pm today June 2, 2021 we are currently having phone/ internet outage. We are working with our vendor to try and get this restored quickly. Thank you for your understanding!
Happy Memorial Day!
Memorial Day morning our office will be available for a limited amount of sick appointments. If your child is not feeling well please call our office and remain on the line to speak with our after hours service for more information about an appointment or medical advice. We will reopen as normal at 8am Tuesday. Thank you.
May 6, 2021
Good Morning,
Today May 6, 2021 starting at 4:30pm Greensboro Pediatrician's phone system will be getting some upgrades. Unfortunately, to do these upgrades, we will have a temporary phone outage. What does this mean for you? First, this means our office will not be taking incoming calls after 4:30pm today May 6, 2021. The second, is you will not be able to reach our afterhours service by calling our main number (336-299-3183), instead you will need to call 336-659-5861 . This disruption should only be for this evening and we plan to be back up and running normally tomorrow May 7, 2021 starting at 8am. We apologize for any inconvenience this might cause and we thank you for your patience as we make these improvements.
Sincerely,
Greensboro Pediatricians
Our office is closing at 3:30pm Thursday April 1st and will be closed all day April 2nd for Good Friday. Thank you!
March 26, 2021
Dear Patients,
I am writing to let you know that after several wonderful years at Greensboro Pediatricians, I will sadly be leaving the practice this summer. My husband is completing his radiology fellowship training this year. After much thought and discussions about our family's future plans, he accepted a new job and our family will be moving this summer to be closer to his work.
It has been a privilege and joy getting to play a role in your children's care. I truly have appreciated the relationships I have formed with families at Greensboro Pediatricians—it has been wonderful to work with you and will be something that I will really miss when we move. Thank you for all of the trust you placed in me as your child's pediatrician, and thank you for making my time at Greensboro Pediatricians so special.
The practice has exceptional physicians and nurse practitioners, and we are very fortunate to be welcoming two excellent new physicians, Dr. Rina Mehta and Dr. Nicole Pritt, this summer and fall. I have met both of them, and I know they will be wonderful additions to the office. I highly recommend each one of our doctors and nurse practitioners for your future medical needs. You can review the bios of our clinical staff on our website, and our front office can help you make a smooth transition to a new pediatrician.
Thank you again for everything, and I wish you and your children the very best in the future!
With Much Gratitude,
Dr. Claire Kelleher
A message from Dr. Pudlo:
"After 35 years of practice as a pediatrician, I am writing to let you know of my retirement. I have I enjoyed caring for you and your families over the years.
I write this with mixed feelings, as I had not expected to stop practicing so suddenly. Unfortunately, my recent stroke led me to make this decision, and recovery takes time. I am otherwise well. If I could meet with each of you and express my gratitude; and to thank you for the trust and privilege to care for families over the years, I would do so. I am so blessed to have been chosen to call you patients, parents, and friends. "
To continue reading more from Dr. Pudlo click Letter to patients from Dr. Pudlo. 
We will truly miss Dr. Pudlo in office and we wish him the best in this next chapter. We are truly blessed to have him a part of our Greensboro Pediatricians Family for life.
Flu Vaccines are in! Call to schedule your children today!
June 5, 2020
Dear Patients & Families,
Presently this nation is experiencing extremely challenging times with the COVID-19 pandemic. Everyone's lives have been drastically affected in more ways than one. Furthermore, it has been simply devastating to witness all of the senseless murders and acts of violence against people of color these past several weeks. These events have further compounded the daily stress of so many people across the country.
The recent killing of an unarmed Black man, Mr. George Floyd, has become the catalyst of subsequent demonstrations, within our communities and all over the world, as a call for justice for the senseless deaths of unarmed Black Americans.
It is important to remember that these tragic events are merely a symptom of the longstanding systemic racism that is unfortunately interwoven in the fabric of Human society.
As physicians and providers at Greensboro Pediatricians, in accordance with the Hippocratic Oath, we remember that we are members of society with special obligations to all of our fellow human beings, both the infirm and those of sound mind and body.
We remember that there is an art to medicine as well as science, and that warmth, sympathy, and understanding may outweigh the surgeon's knife or the chemist's drug.
We remember with affection, thereafter that we may always act to preserve the finest traditions of our calling, to experience the joy of healing those who seek our help.
We acknowledge that prejudice and inequality exist in our world. We understand this greatly affects our patients and the entire staff of Greensboro Pediatricians. We are here to offer our support and express a stance against racial injustice. It is our goal to ensure our entire staff is properly trained and aware of matters involving inclusion, diversity, and other matters affecting our diverse population of patients. We know our community is grieving for lost lives, and we want you to know Black Lives Do Matter. We recognize every life has value, however it is imperative to specifically express support for those in the African American community, and to highlight the racial injustices that have plagued this particular population for so long.
We further stand together with our fellow physicians and providers in the pediatric community including the American Academy of Pediatrics and our local community health organization, Cone Health, against racial discrimination.
We strongly encourage families to explore the following links that may help in discussing the topic of racism with your children:
1) http://www.healthychildren.org/English/healthy-living/emotional-wellness/Building-Resilience/Pages/Talking-to-Children-About-Racial-Bias.aspx
2) https://www.healthychildren.org/Spanish/healthy-living/emotional-wellness/building-resilience/paginas/talking-to-children-about-racial-bias.aspx
3) https://www.cnn.com/2020/06/02/us/cnn-sesame-street-standing-up-to-racism/index.html
Sincerely,
The Doctors, Providers, and Staff
of Greensboro Pediatricians
Medicaid Transformation-What does that mean for you?
We are proudly partnering with Healthy Steps and welcome our two specialists:
Melissa Garrison, MS, LPC, NCC-Healthy Steps Specialist
Robin Hartzman, MS, NC Certified Parenting Educator, Healthy Steps Specialist
Greensboro Pediatricians is honored to share with you, that we have been formally recognized by the National Committee for Quality Assurance (NCQA) as a Level III Patient Centered Medical Home (PCMH).  Level 3 is the highest level of recognition.

NCQA sets specific standards for primary care practices to use in organizing care around patients, working in teams and coordinating and tracking care over time. The criteria provide an excellent guide to reorganizing care delivery to create a PCMH. This type of healthcare setting facilitates partnerships between individual patients and their personal physicians — and when appropriate, the patient's family. The PCMH practice uses registries, information technology, online patient portals and other means to ensure that patients get indicated care when and where they need it.